SO-RI
RISO print studio &
RISO publishing studio
---
SO-RI publishing studio
---
With SO-RI we try to regularily publish artist publications and zines.

These are low-brow, lo-fi publications, giving the artists a small platform and a chance to get their publication/idea to a broader audience.
SO-RI takes on 100% of the costs and the artists/authors receive 50% of all respective sales after all costs have been recuperated.
---
publications
Check our previous and current publications down below. All of them are for sale, as long as supplies last.
---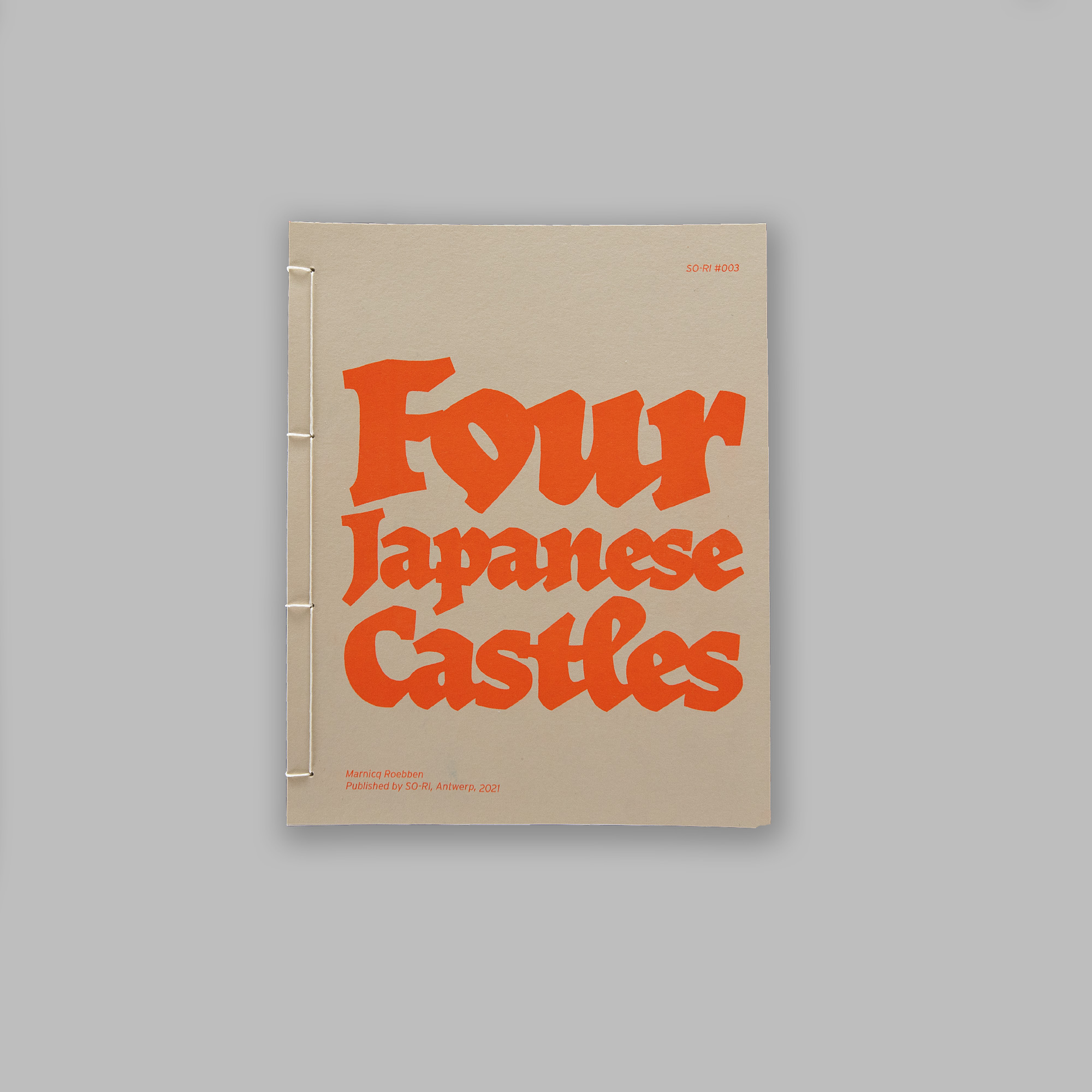 Flip through the book via this Youtube link:
https://youtu.be/V1v_kJZvNRM
Four Japanese Castles
- Marnicq Roebben

SO-RI #003
Published by SO-RI, Antwerp, 2021.

Printed in Black, Fluor. Orange and Green.
20x25cm, 24 pages.



---

On his trips to Japan Marnicq noticed something peculiar. A type of architecture kept popping up. Castle-like structures in the image of a Disney movie or a plastic toy store.

Marnicq Roebben shows four of these structures. He follows these photographs up with a text questioning our perception on reality. Both language and photography can deceive us in very similar ways. Our perception of language might also tell us something about our view on the world and the people who live in it.

The odd selection of RISO colours; Fluorescent Orange, Green and Black, add to the surreal nature of the pictures while still staying somewhat true to the colours of these architectural wonders.
---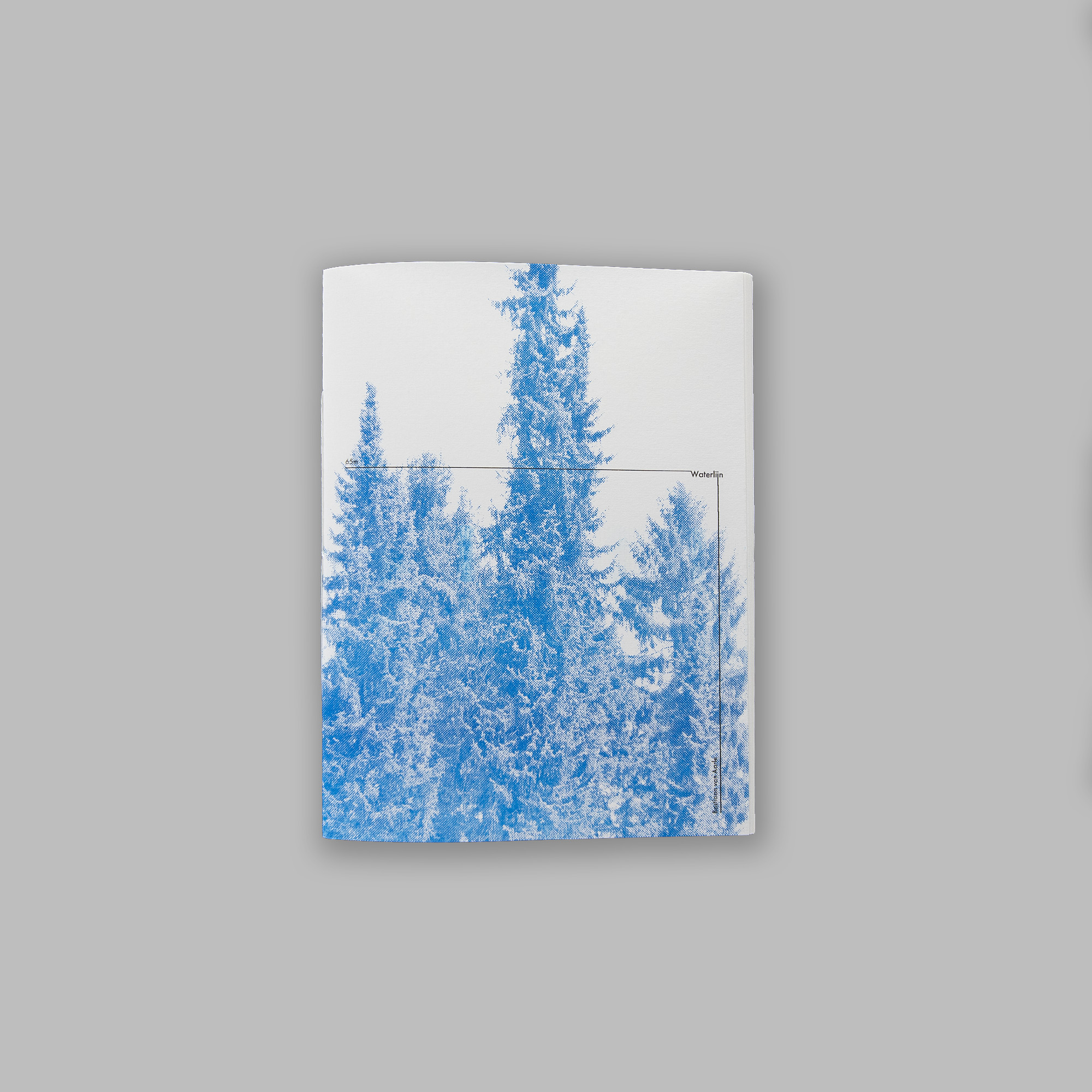 Flip through the book via this Youtube link:
https://youtu.be/671vtsNH9PA
Waterlijn
- Bastiaan van Aarle

SO-RI #002
Published by SO-RI, Antwerp, 2021.

Printed in Black and Blue.
18x24cm, 14 pages.



---

Bastiaan uses his imagines what it would be like if the water level were to rise by 65m. What impact would it have on people's lifes? Would nature thrive or would people conquer the water? These are questions that pop up in his mind when making this work.

The water level would rise by 65m if all ice on earth would melt. Belgium would become a surreal collection of islands.

Photography might not be able to capture what Bastiaan imagines, but he visually suggests it. A subtle blue line invades the image and transports you to another world, a world which isn't visible, but might become a reality.
---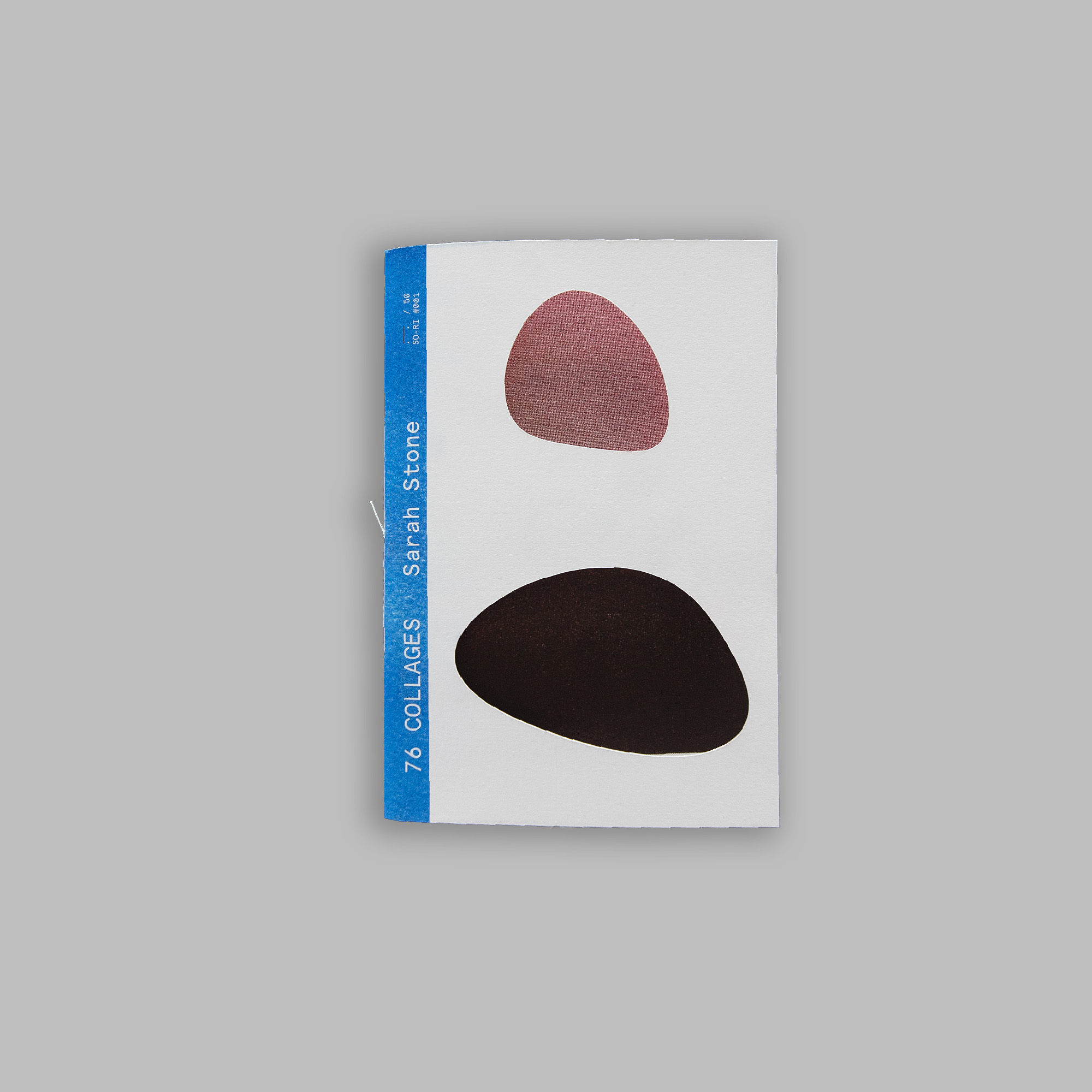 Flip through the book via this Youtube link:
https://youtu.be/zFH5UGJWQkM
76 Collages

- Sarah Stone

SO-RI #001
Published by SO-RI, Antwerp, 2021.

Printed in Black, Blue, Bright Red, Green and Yellow.
16x24cm, 76 pages.



---

Having been inspired by a trip to the Musee Matisse in Nice, Sarah started to create her own take on the 'Jazz' art book. What began as a summer project, turned into a fruitful collection of bold and colorful collages. Sarah cut out pieces of paper and positioned them onto a white background, trapping the forms between two glass plates. She would scan these and eventually turn them into library of digitally pasted compositions. This system led to spontaneous prints of colourful cut paper collages.


In March 2019 she exposed one hundred of them in a joint exhibition at De Bouwput in Amsterdam. A year later, she is collaborating with SO-RI publishing, to turn these artworks into a RISO printed book. The layering of colors and chalky crayon texture that comes with the riso ink is a welcomed new approach on the project, re-shaping them into a set of lively prints. A selection of 76 collages have been made for this publication.
---